Noticias y Acontecimientos
In addition to whole-person care, Bridge Clinic provides health education, free resources, free community events and more! Get connected today to explore all the ways we help you and your community stay healthy.
For the latest news and events, please visit and like our Facebook Page at: https://www.facebook.com/profile.php?id=100063709022477
To find more stories and information, follow our Instagram page at: https://www.instagram.com/bridgeclinic2021/
Sponsorships
Bridge Clinic is a proud supporter of community partners who ensure fair and equitable access to programs, services, and supports and/or who address community needs such as hunger, housing, healthcare, inclusion, social connectedness, and education.
Current Sponsorships Include
The Bridge Clinic Community Engagement Series at: https://www.grandtheater.org/programs/community-engagement/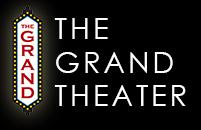 Empty Bowls at: https://neighborsplace.org/events/empty-bowls