News and Events

Bridge Clinic begins work on dental expansion
Flu season is right around the corner!

Come in today for your flu shot!
We take patients who are insured or uninsured.
Cost is $ 25.00
Walk-ins are welcomed, appointment is appreciated. Please contact Bridge Community Health Clinic at 715-848-4884 to set up your flu shot today.
20th

Nightingale Awards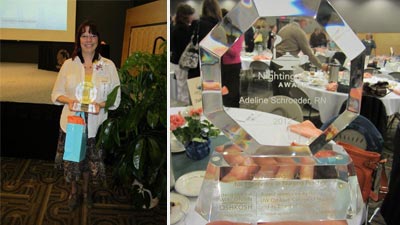 On May 9th, 2012 one of seven nurses honored for the 20th Nightingale Awards is our very own, Abby Schroeder. A total of 23 nurses were nominated across Wisconsin to receive the award. Seven were awarded and honored with the Nightingale award for excellence in practice. The recognition dinner took placed at Reeve Memorial Ballroom at UW Oshkosh, WI. The winners of the Nightingale Award receives a piece of commemorative artwork engraved with their name and credentials and a $1,000.00 award. Congratulations to Abby for her hard work, dedication to excellent service and commitment to Bridge Community Health Clinic and our patients.
2012 Chamber of Commerce Small Business of the Year Award Nomination
Recently, Bridge Clinic was nominated for a 2012 Chamber of Commerce Small Business of the Year Award in the Non-profit category. While we did not win this year, it was a honor to be nominated in this new category.

Please feel free to view the video about all of the nominees, which has a feature about Bridge Clinic at about the 15:15 mark.

Wausau Urban Community Gardens
Despite the smothering heat, the Wausau Urban Community Gardens program is flourishing with two NEW community gardens. The 20 plots at the Wausau 2nd Street Community Garden have been completely rented out to community members. Fruits and vegetables are growing and blooming. Harvested in the picture below are some radishes and green onions from a community member renting from the 2nd Street Community Garden. Harvest season is around the corner!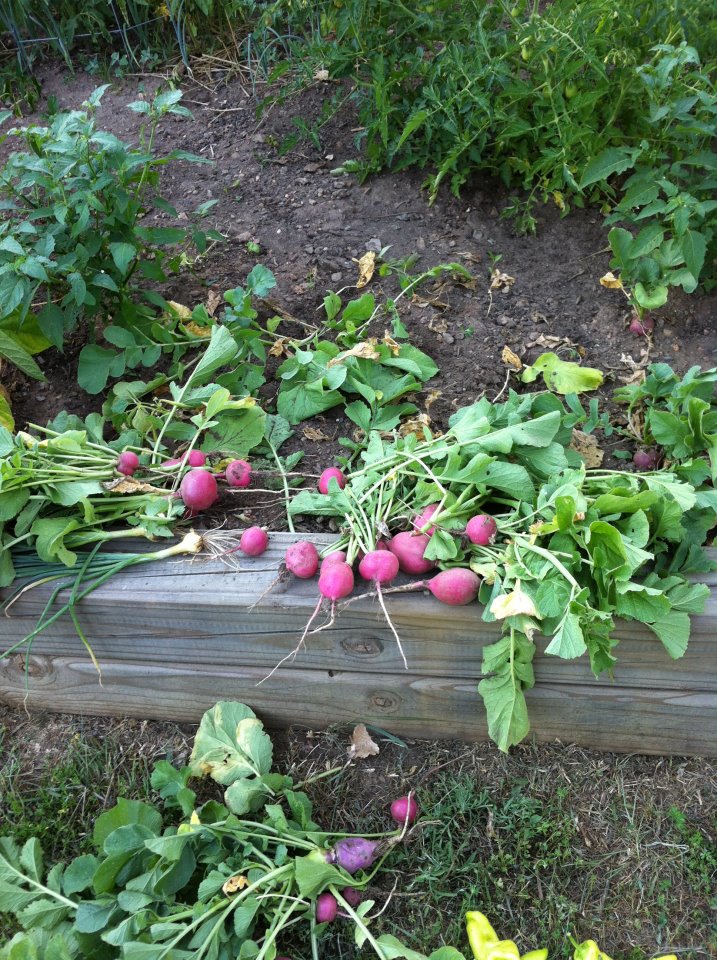 The two new community garden sites are located on Jefferson Street and the First American Center. East Towne Community Garden is located on Jefferson street with 14 plots. Of the 14 plots, ten are rented to community members and four are reserved for donation to the Neighbor's Place and the Hunger Coalition. Although planting at the East Towne Community Garden started later in the growing season, the garden is lush and green with a variety of fruit and vegetable plants. The picture below showcases the green success of the community garden.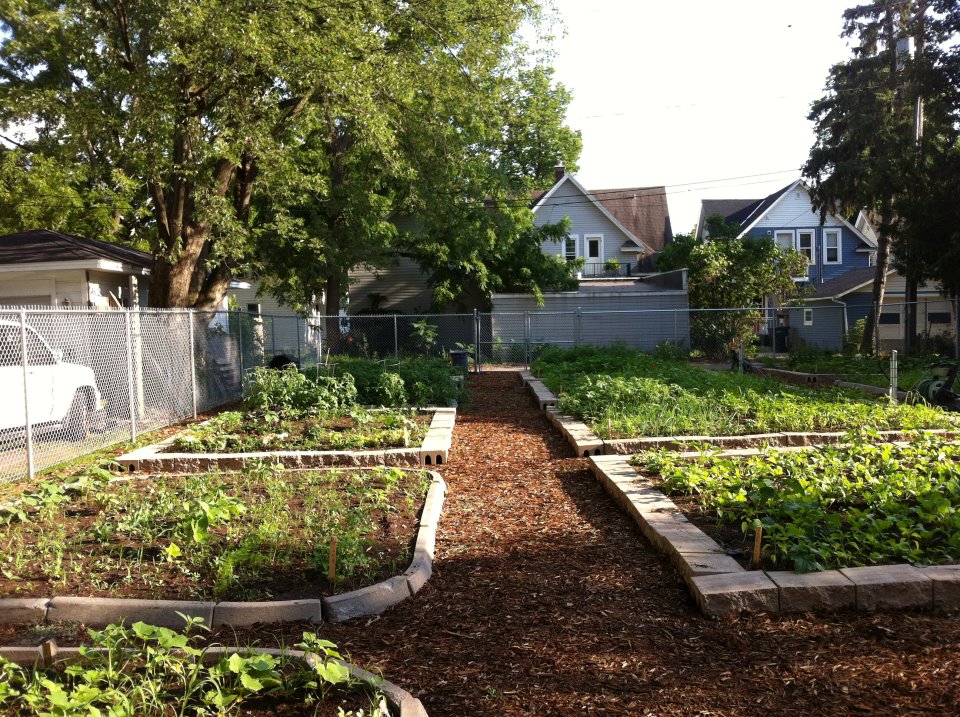 First American Center hosts the third garden, First American Community Garden. The First American Community Garden site consist of eight 4ft x 4 ft cubes in which fruits and vegetables are planted for donation to the Neighbor's Place and the Hunger Coalition. Community residents strolling through are more than welcome to help themselves to the fruits and vegetables grown from the garden plots. First American Community Garden also is a great showcase piece of what vertical gardening looks like. Strolling through the center allows you to see how vertical gardening benefits the plants and how it is still possible to have a garden in small spaces.

With these new expansions come new demands for monetary assistance and community partnership and participation. The Wausau Urban Community Gardens and its partners are seeking support through monetary donations, tools and supplies donations, and volunteers. If interested in supporting the Wausau Urban Community Gardens program and future garden sites and/or renting a plot, please contact Jamie Kenealy, AmeriCorps Member at Bridge Community Health Clinic via email at jamiek@bridgeclinic.org or phone at 715-848.4884.
Thank you for your support and commitment to our project and the health and wellness of the community!